Welcome
Our practice specializes in Internal Medicine. Internal medicine physicians (i.e. Internists) are specialists who apply scientific knowledge and clinical expertise to the diagnosis, treatment and compassionate care of adults across the spectrum from health to complex illness. Internists can act as your primary care physician, providing a lifetime of personalized medicine. Locally owned and operated, serving patients 12 and older for the Ascension Parish community for almost 20 years.
Since it opened in 1998, Adult Medicine and Diagnostic Center has earned a reputation to provide effective medical care and extraordinary convenience to their patients. We understand that healthcare can be complex to navigate. Our Facility is design to minimize this complexity by providing a broad range of medical and diagnostic services under one roof. This allow our patient to receive treatment promptly and minimize the anxiety associated with the uncertainty of not knowing was going on with their health.
We want to be your medical home and provide you with your personal physician, caring for you for life.
Dr. Vazquez lives in Gonzales, LA with his wife and their twins. He will be your personal physician and will coordinate and provide continuous care to maximize excellent healthcare outcomes. " I believe in taking care of my patients, in my office and in the hospital setting. After knowing some of my patients for almost 20 years I do not believe in delegating their care to other healthcare providers."
From the very first visit he will strive to know you as a person and as a patient. He will listen carefully to your concerns and will take the time to make sure you understand your medical condition and treatment plan.
As an internist he can diagnose and treat over 90% of the medical conditions found in the adult patient. This is what we call effective medical care, he can treat acute and chronic medical problems as well as provide preventive medical services. On those rare instances that your medical condition requires the use of other specialists he will make the appropriate arrangements and will keep monitoring your medical condition. Furthermore he always has time for you. If for any reason you need to see us sooner that your schedule appointment, call us, we will do our best to see you as soon as we can, even the same day.
In healthcare there is not such a thing as a routine visits. All our patients' visits are equally important to us. That is why Dr. Vazquez will be involve in you care every time he can. Knowing that you be taking care by your personal physician undoubtedly will give you peace of mind. From simple conditions to those requiring hospitalization he will be able to meet your medical needs.
Welcome to our practice and thank you for visiting our web site. Our staff, which is listed below, including picture and job description, will do everything possible to help achieve the highest quality of health care for you and your family. We pride ourselves on our high quality and prompt care to our patients.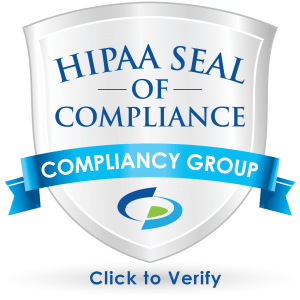 Hospital Affiliation: St. Elizabeth Hospital, Gonzales, Louisiana.